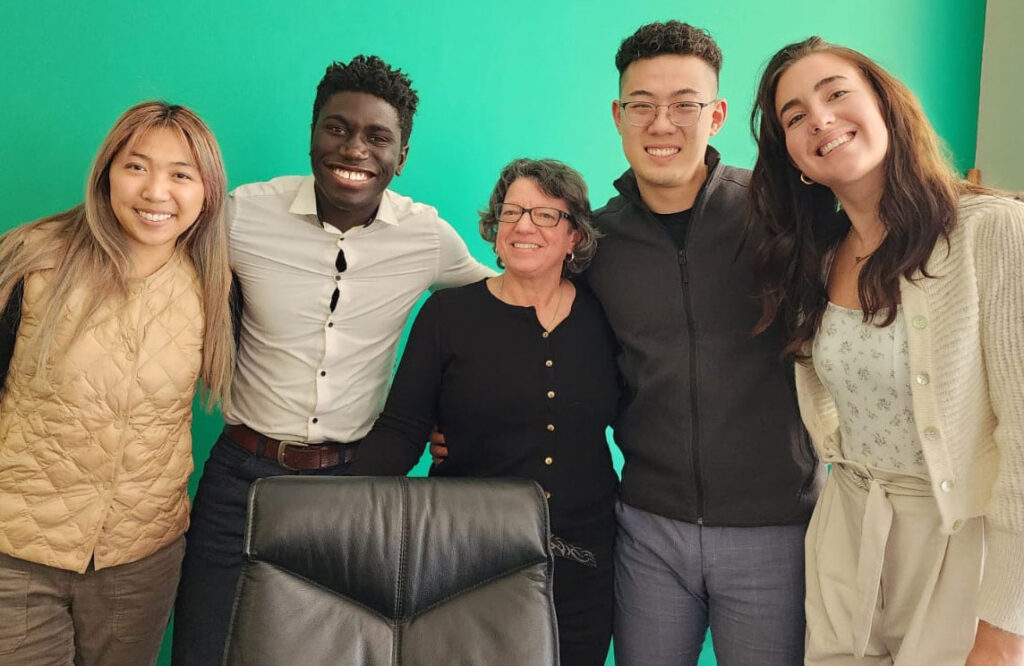 Continuing Education Seminars
We offer a variety of CE accredited seminars to meet your office environment needs. Guest speakers and content experts are often invited to facilitate.
Below are some accredited seminars, or CE days can be developed to meet your needs.
Options:
We have several CE Accredited seminars, which can be customized to meet your needs.
Some of the CE sessions are multiple accredited. Meaning, if you have Life, A&S and General licenses, taking one session can apply to each of these classes of license!
| | |
| --- | --- |
| SEMINAR CONTENT: | ACCREDITATION |
| | 4.0 hours, Life, A&S and General and Adjusters |
| Ooh's & Aah's of Insurance | 3.5 hours Life, A&S and General and Adjusters |
| Commercial Policy Wordings | 7.5 hours General and Adjusters |
| Contact Your Customer, Build your Business | 12 hours all classes of license |
| Conflict Resolution and Mediation | 3.5 hours all classes of license |
| Time and Change Management | 4.0 hours all classes of license |
| | 30 hours  General Licensing credits |
| Adjusters Licensing Seminar | 30 hours  Adjusters Licensing credits |
| | 22.5 hours General credits |
| | 7.5 hours accredited and award winning course |
| | ½ day or full day sessions, multiple accredited |
| | |
These sessions can be co-facilitated with your organizational leaders. Pricing depends on full-day or half-day sessions and number of attendees.  Add value to the CE Credit experience with everyone hearing a consistent message.  E&O workshop meets the requirements of your E&O policy.
Contact us today at registration@PDTC.ca for more information.
At CMB Insurance, we have been using Jane Davis of PDTC  for our CE credit seminars for several years.  It is difficult with an experienced team of Producers to keep them interested and engaged in new content annually. We have run several workshops, including commercial wordings workshops where Jane utilizes our key Producers and Senior Management to assist with product knowledge for our developing team.  Jane is a talented facilitator, enhancing our team environment while adding value to CE requirements of the industry.

CMB Insurance Brokers also uses PDTC Level 1 seminars with outstanding success!  Everyone we have enrolled in Level 1 seminars have always passed.  CMB has hosted Level 2 seminars exclusively for our offices as well.

It is my pleasure to recommend Jane Davis and Professional Development Training Center Inc.

Dan Repetowski

VP Operations, CMB Insurance Brokers

 
Testimonial –Brenda Douglas, HDF Insurance, Edmonton
It is my pleasure to recommend the training skills of Jane Davis and the Professional Development Training Center to any general and/or life insurance brokerage.  Jane has done all our CE Credit training the past 2 years and switching from the individual self-study CE Credit system to a classroom setting involving all our staff has had very definite benefits.  Not only are we certain that the material is high quality and consistently delivered, but our staff have said they'd rather attend a Saturday course taught by Jane Davis than go back to the self-study system.
We also send all our new brokers to Jane for her licensing preparation courses – well worth the investment and the best results on AIC Exams!
Brenda Douglas, Partner
HDF Insurance
Testimonial – Ashifa Mawji, Calgary
"Jane Davis has developed several CE Credit seminars specifically for our office. We provide Jane with the topics and provide direction on our needs, she then designs, obtains accreditation and facilitates the seminars meeting our needs. Jane's thorough knowledge of the insurance industry both on the Direct Writer and Broker side of the business is an asset in her delivery. She is well respected by our Agents, Management and Team Members."
Ashifa Mawji 
Testimonial – Duane Hoffman
I've had the pleasure of attending seminars put on by the Professional Development Training Center and Jane Davis on numerous occasions.
I find the experience very pleasant and helpful.  While many courses and presenters can educate, the difference between others and Jane's is that Jane is in tune with the audience and knows when to slow it down, facilitating discussion on topics to clarify issues. Her audience truly understands and comprehends the topics.
You leave Jane's sessions feeling confident in your understanding of the material presented and ready  to apply that knowledge to your workplace situations.
Thanks Jane!!
Duane Hoffman