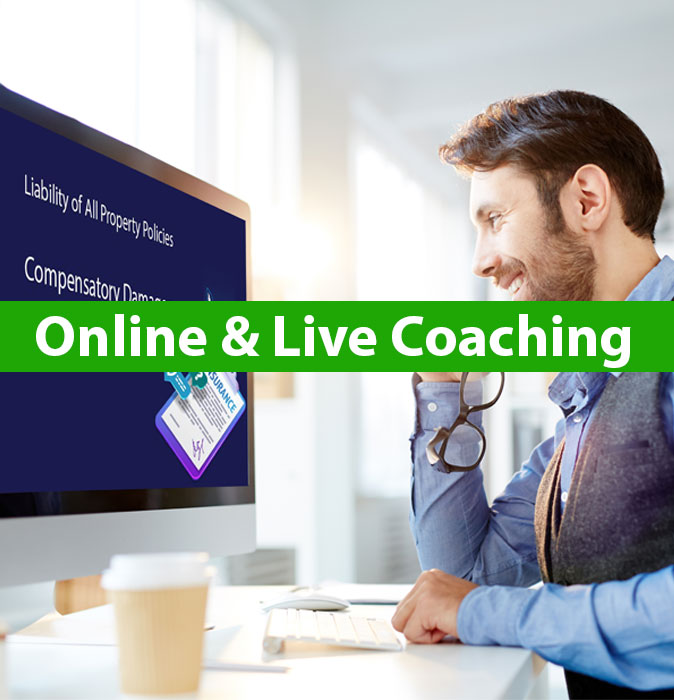 72 students

0 lessons
0 quizzes
20 hour duration
COURSE DESCRIPTION
Purchase Level 1 Fully Online Course for $346.50 and then buy this top-up program.  We send you MORE training practice exams and spend one-on-one time with you via video-conferencing. 
This is ideal for people who want extra time, or need additional assistance when studying.
Must first have purchased the Fully Online with Video Level 1 offering (blue banner) available on our Courses page.   With this, top-up we answer your questions as you learn, and host one-on-one tutoring!
We also extend access for another 30 days for our Fully Online Level 1 course — all included for $250.00 !
We are proud of the new offering to our clients!  You will receive all of the information contained Level 1 online course plus video-conference time with others studying the same content!  We arrange the time around your schedules and are available for your questions.
This is ideal for those who did not pass on their first attempt of Level 1 exam, or who need more one-on-one coaching.
Many companies purchase both to ensure that their personnel will pass on the first attempt of the Alberta Insurance Council Level 1 examination.
New content referencing industry knowledge and Broker relationships worth 20% of exam content  are covered in exciting and dynamic delivery method.
CERTIFICATION
Our success rates have consistently been 15% higher than the other training providers.  Professional Development Training Center Inc is certified by Alberta Insurance Council as a GLQP training provider.
Take advantage of video conferencing and online videos together!  This is a unique offering, where you will have a coach available to assist with understanding all concepts.
$250.00 sale price includes GST.    ~ Must first have purchased fully online course ~
Jane's manner of teaching is so wonderful and refreshing!! She's patient and supportive, but really knows how to motivate her students. She's great at building confidence and keeping lessons fun and engaging through a variety of activities that improve conversation.
Jane Davis is a calm and thoughtful tutor who really cares about helping her students understand the insurance world. I was brand new to the industry, she helped me understand the content and how to relate it through personal experiences to pass a very difficult exam. I will also be able to take how she taught moving forward to educate my own clients. I would highly recommend!
Stephanie G
---

We have been utilizing Professional Development Training Center for our staff who need to obtain their AIC licenses.  Jane is professional, engaging, educated and has a very high success rate for people passing their AIC exam, once they have attended her sessions.  I would highly recommend Jane Davis for training your future staff entering the insurance industry.

Greg Knott, President    Tailor Made Insurance Services
Success on first attempt!
Passed my General Level 1 Licensing exam on my first try and it was thanks to Jane and this course. I was hesitant on taking an online course but the videos were really well done and was filled with lots of relevant and easy to understand examples. She covers exactly what will be tested and provide you with lots of exam questions that were on previous exams – some of which appeared on the exam I took! She was also very reachable via email and answered all questions and explained why the answers were what they were.
I also bought the 'Top up for Level 1' which provided video call opportunities with Jane and that was very helpful as well and it allowed me to get answers in real time. Well worth the extra costs associated with that in my opinion.
Amy Z.
Purchase FULLY ONLINE LEVEL 1 course, then purchase this program for individualized extra coaching assistance.

Tailor your learning: Purchasing this Hybrid program gives individualized coaching and tutoring via video-conference sessions. This extra is assisting with passing grades on first attempts at AIC Exams! Be successful. Start your career off with confidence. Get even more practice exams and Industry Knowledge assistance. See OVERVIEW for more details.
Reviews
There were a few areas where I needed some extra support before the exam and this course with Jane helped me to completely understand the material. This interactive setting allows you to work one on one with Jane and work through any areas where you are feeling unsure. This extra support defiantly aided me in passing my exam and I highly recommend the Online & Live Coaching one on one course.