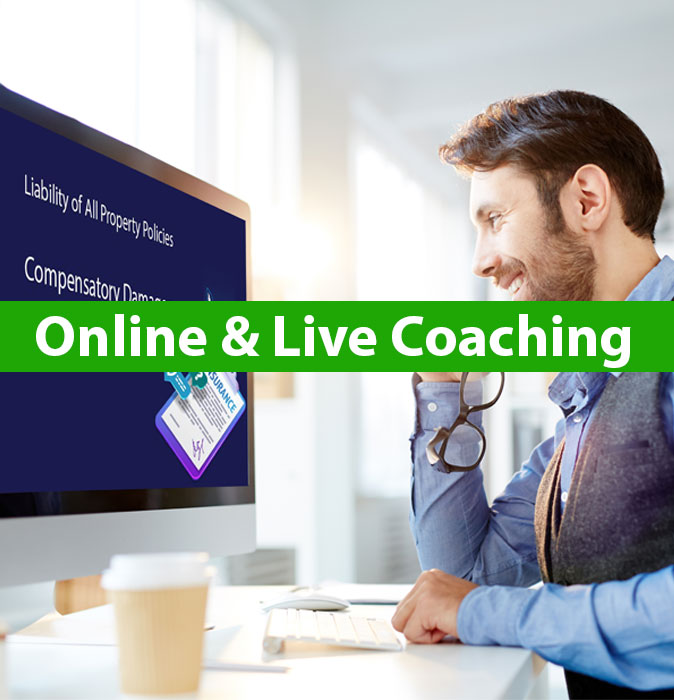 55 students

0 lessons
0 quizzes
10 day duration
COURSE DESCRIPTION
Purchase Level 1 Fully Online Course for $346.50 and then buy this top-up program.  We send you MORE training practice exams and spend one-on-one time with you via video-conferencing. 
This is ideal for people who want extra time, or need additional assistance when studying.  Total package $596.50 incl GST.
Must first have purchased the Fully Online with Video Level 1 offering (blue banner) available on our Courses page.   With this, top-up we answer your questions as you learn, and host one-on-one tutoring!
We are proud of the new offering to our clients!  You will receive all of the information contained Level 1 online course plus video-conference time with others studying the same content!  We arrange the time around your schedules and are available for your questions.
This is ideal for those who did not pass on their first attempt of Level 1 exam, or who need more one-on-one coaching.
Many companies purchase both to ensure that their personnel will pass on the first attempt of the Alberta Insurance Council Level 1 examination.
New content referencing industry knowledge and Broker relationships worth 20% of exam content  are covered in exciting and dynamic delivery method.
CERTIFICATION
Our success rates have consistently been 15% higher than the other training providers.  Professional Development Training Center Inc is certified by Alberta Insurance Council as a GLQP training provider.
Take advantage of video conferencing and online videos together!  This is a unique offering, where you will have a coach available to assist with understanding all concepts.
$250.00 sale price includes GST.    ~ Must first have purchased fully online course ~
---

We have been utilizing Professional Development Training Center for our staff who need to obtain their AIC licenses.  Jane is professional, engaging, educated and has a very high success rate for people passing their AIC exam, once they have attended her sessions.  I would highly recommend Jane Davis for training your future staff entering the insurance industry.

Greg Knott, President    Tailor Made Insurance Services
Purchase FULLY ONLINE LEVEL 1 course, then purchase this program for individualized extra coaching assistance.

Tailor your learning: Purchasing this Hybrid program gives individualized coaching and tutoring via video-conference sessions. This extra is assisting with passing grades on first attempts at AIC Exams! Be successful. Start your career off with confidence. Get even more practice exams and Industry Knowledge assistance. See OVERVIEW for more details.
0.00 average based on 0 ratings